PokeMonday 9/12/2016: Life is a Baby Beach!
Happy PokeMonday to all you awesome poke-trainers out there, I hope you all had a wonderful weekend! Autumn is officially cruising in and that means shorter days, longer nights, and pumpkin spice! There's also one more thing that the cooler weather of Autumn beckons forth; sweaters! I got quite a lot of hoodies, and I was more than happy dust off one of my hoodies and head out early this last weekend and hunt pokemon down in Dana Point. Baby Beach, to be exact, and boy oh boy did I have a grand ol' time! I wrote a blog post about it. Wanna read it? Here it goes!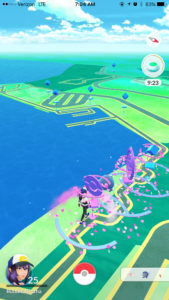 Baby Beach is located right off of the Pacific Coast Highway, near Golden Lantern, in beautiful Dana Point, California.  It's a tiny, and I mean tiny, little stretch of beach that is mostly hidden from the public.  Thanks, in large part, to the marina lifestyle and all the boats docked adjacent to the beach.  Baby Beach is rarely every over-crowded, unless it's a holiday of course, and as such, is a perfect place to quietly hunt water pokemon. 😉
There are three pokestops in very close proximity to each other, making it incredibly lucrative for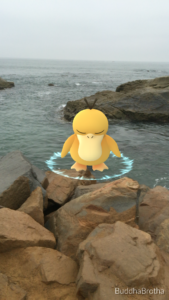 any poke trainer with a little time on their hand to sit and take advantage of this scenario. I know I did, and I was reward for my efforts with magikarps and psyducks! I loved walking up and down the pathways catching magikarps along the beach and down by the Ocean Institute directly next door. There were magikarps, and psyducks and horseas galore! I can safely say that Baby Beach in Dana Point is a psyduck nest. In just two trips to Baby Beach, each trip being roughly an hour to an hour and a half, I was able to capture enough psyducks to evolve two into golducks! Last, but certainly not least, my absolute favorite part of Baby Beach is that, during my entire time there, I only saw ONE pidgey! Just ONE! Mind. Blown.
Anyway, all you awesome poke-people, I'm off to check the message boards and see if there are any local charmander nests nearby. I still want my Charizard. 😉 So til next week, Happy Hunting everybody!