Pokémon GO Walks: University Center, Irvine
Last night on our podcast, I mentioned that it would be cool to share some of the regular routes we walk to catch Pokémon with all of you. Since I don't yet have a device that can track my route and allow me to access the GPX file that's created from the walk, I checked in with Google to see if there was a thing that at least let me draw out a route. It turns out there totally is something that lets me do this. Even cooler is that it plays back the route so you can see it in motion!
Pokémon GO Walk Details
The first walk I created is a walk that I take at the University of California, Irvine. The entire circuit takes me about 15 minutes to walk and I never have to stop to wait for a pokestop to become active again. Each circuit consists of 11 pokestops (including 2 that you get twice). It starts and ends at the same location, right in front of the Irvine Barclay Theater, so you can do as many laps as you want. I typically do a minimum of four laps which is just shy of 5k (great for egg hatching!). You can see the map below.
The area beyond this map contains a lot of pokestops as well, so you can extend the route into Aldrich Park if you want to really go for it. This area has a lot of great amenities such as food places (e.g. Blaze Pizza, Cha For Tea, and Chipotle), movie theaters, places to sit and relax, and other places to shop too. Below, you can see all of the stops in one view with me near the starting point.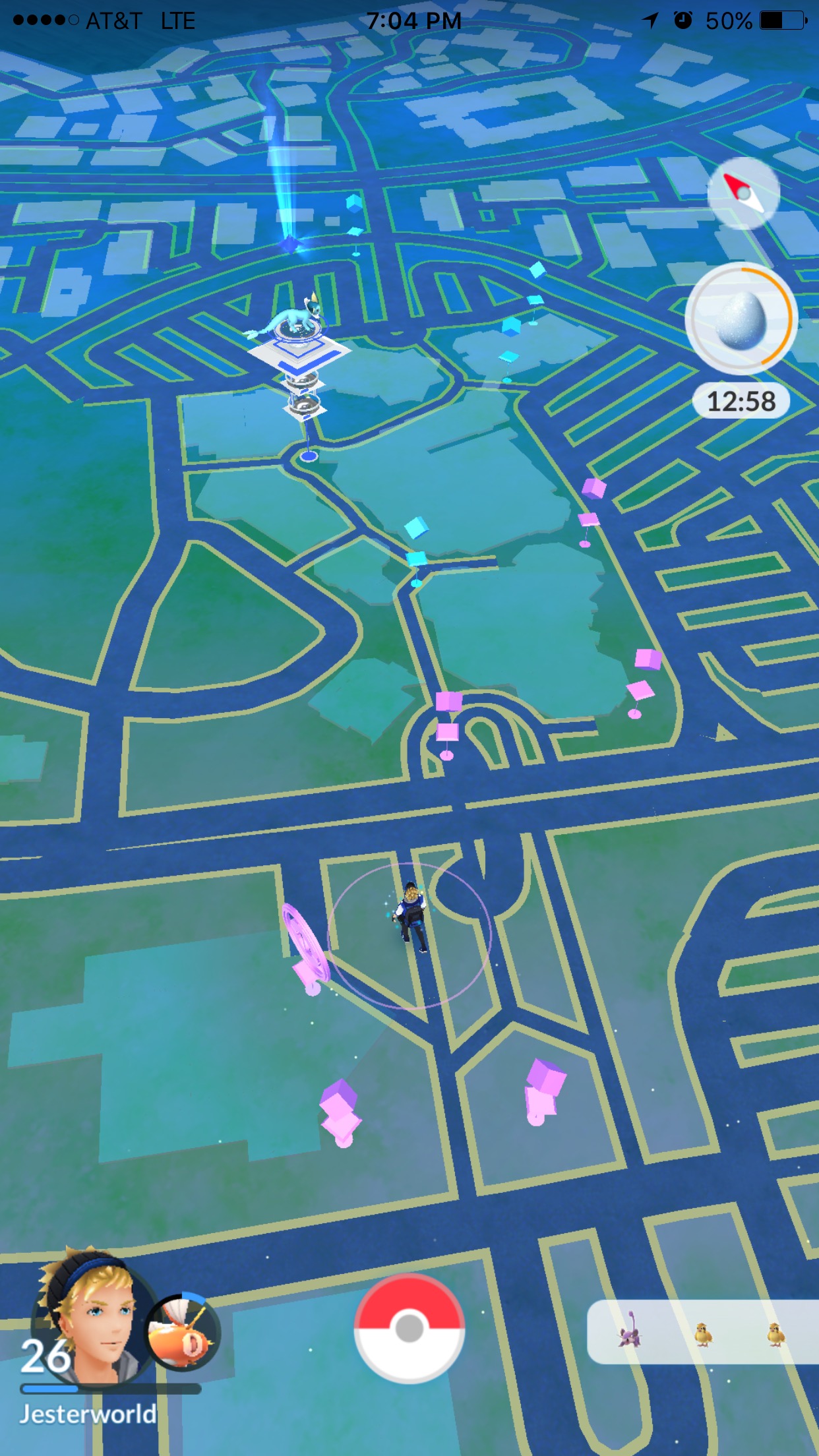 Ending Your Walk
One thing I don't typically include in my route is a stop at the gym located at Cha For Tea. Since I typically focus on hitting as many Pokestops as possible, I don't want to slow down to battle the gym. After walking for an hour, sitting down and enjoying an Ice Blended Orange Green Tea is just the kind of reward I need.
Well, I hope you found this post useful. I hope to see you there, and if you know someone who lives in the area, make sure to share this post with them.